2021 Officer Installation
The morning of Saturday, July 24, 2021 a Memorial Service was held for the broken sister links in our local lodges.  This service is a way to remember the sisters who all greatly enhanced our lives.
That afternoon brought about the conclusion of the Daughters of Norway business meeting. New Grand Lodge Officers for 2021-2023 were elected.  The following photos are of the Grand Lodge Officer Installation Ceremony.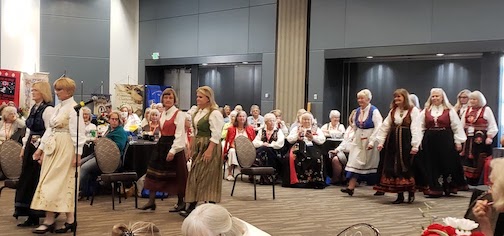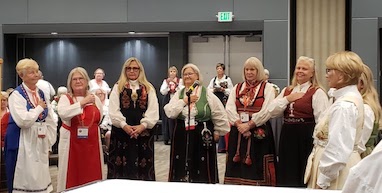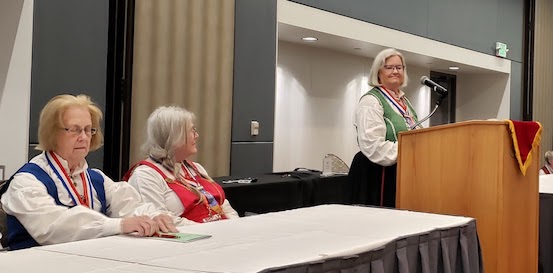 Following the installation of officers, the convention concluded with a banquet.  We were entertained by a Concert of Norwegian Folk Music by the Ruthi Winter Band.  There was a special grand prize drawing for 2 Nisse quilts.  All of the Daughters of Norway sisters want to thank our wonderful 2021 convention hosts - Prillar Guri #30, Nina Grieg #40, and Thea Foss #45 for a wonderful time of sisterhood.  Mange Takk!
The bid for the 2023 Daughters of Norway Convention was announced by the lodges: Sonja Henie #29 (Reno, NV), Queen Maud #42 (Carson City, NV), and Elise Wærenskjold #48 (Roseville, CA)  The 2023 Convention will be held at the Silver Legacy Resort in Reno Nevada on July 12-15.  We are already looking forward to connecting with our sisters again!